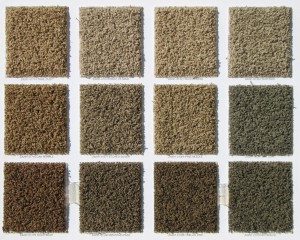 When TJ returned from the carpet convention and told April how much carpet he purchased, she was a little worried about whether or not he had become a little too excited about the product.  However, once TJ showed April how much he saved on the carpet, she agreed it was a great purchase.  This creates two questions, 1. What would April have done if TJ had lost his marbles? 2. How do we pass the savings on to residents in Logan who need new carpet at a great price?
This is what we decided. Those of you who are looking for a great buy on brand new carpet, not carpet remnants or mismatched colors, we're talking brand new, fill the room with fantastic carpet at a 30% savings to you. Even if you aren't completely sure you are ready for new carpet, you owe it to yourself to come see the selection of carpet available.
We are very excited to offer these savings to those in Cache Valley and surrounding areas.  Let us show you the wonderful carpet we have and give you a quote.  This offer will only be available while supplies last.  Get in quickly to get first choice of the carpet available. We look forward to serving you.